Sunday is here!
Well then, i was just wondering about what would you do on Sunday. Cus i asked some of my friends before and most of them were just spending a quality time with the people they cared about, or loved. That's pretty sweet and i kinda missed that feeling when you spent your time with friends, families, girl friends, boy friends cus here in Bogor i didn't get a chance to spend any time with anyone. I barely know the folks here, even though i almost spent 5 months here.
I usually did a lot of things while i'm still in Medan. Like helping my mom with house works (chores) in the morning.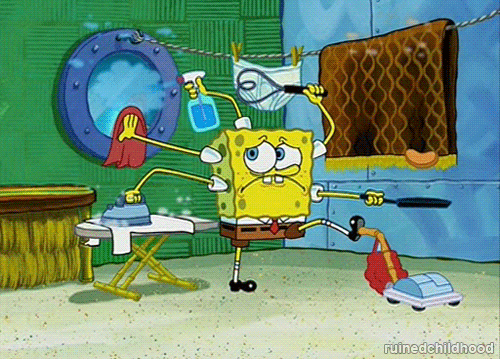 I usually done them before playing basketball in the morning and sometimes when i don't feel like doing chores, still i had to, yup my mom forced me. Haha i know it sucks but now i can say that i really miss doing chores.
Then later that day i usually play basketball. The game wasn't always in the morning though, sometimes we play in the night too. It was all depends on the folks.
If there is no game in the morning, i probably joined my parents to an invitation or gathering with some relatives. Sometimes i also asked some of my high school friends to hang out.
Yeah i think Sunday is really a promising day to enjoy your free time and have a quality time with your beloved ones. You can also try sport, doing some chores like i did and probably have a short holiday for a day like visiting the zoo, or perhaps sightseeing at the Mall and of course many more.
So, what will you do this Sunday?